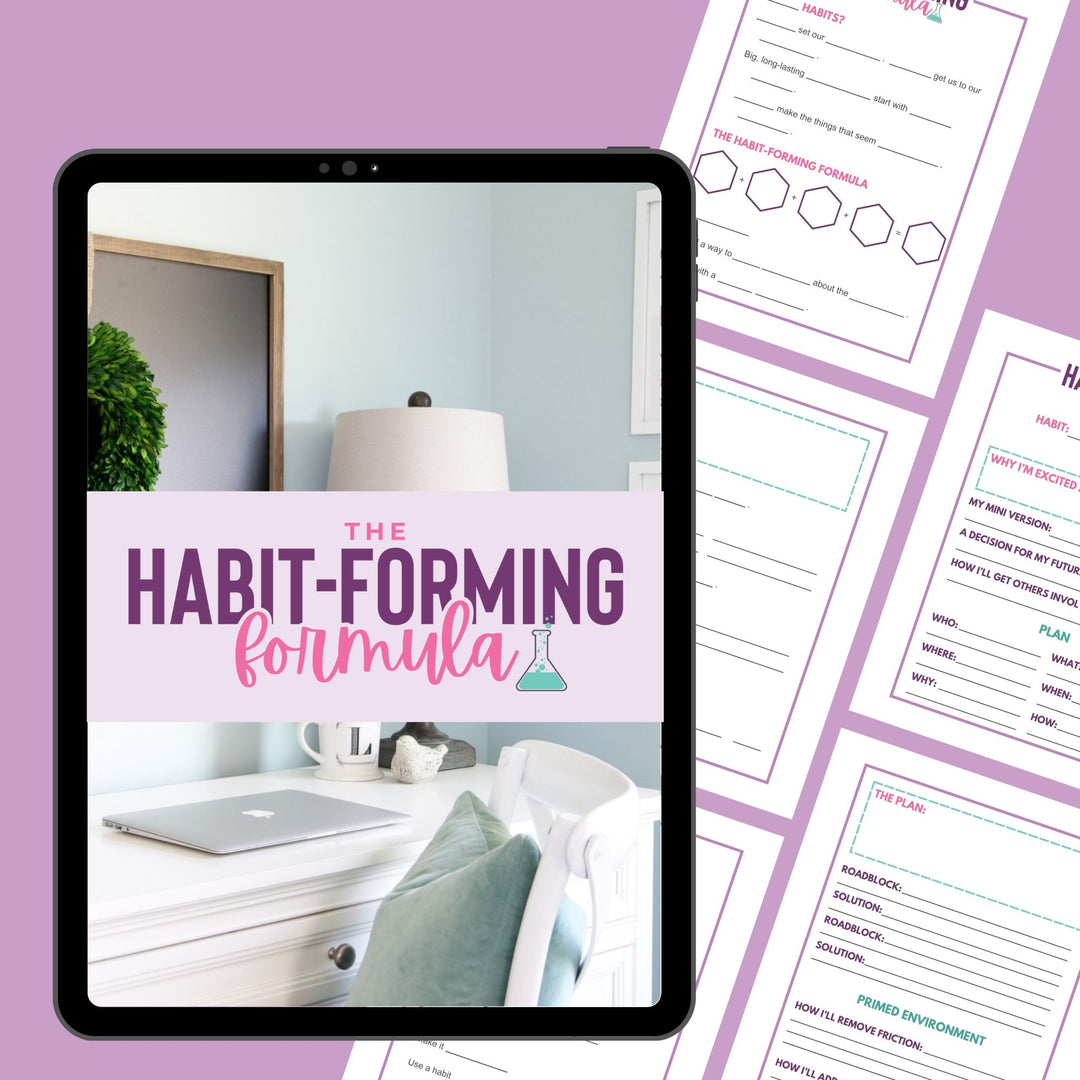 The Habit-Forming Formula Workshop
The Habit-Forming Formula Workshop
Regular price
$3900
$39.00
Sale price
$1700
$17.00
Save 56%
CHANGING YOUR HABITS CAN TRANSFORM YOUR LIFE. 
Small, consistent actions over time can lead to big results... but how do we make that consistency happen?
This quick, actionable workshop will teach simple, effective strategies that you can implement today to improve your habits and make progress toward the things you want to achieve.
This is a live training that will take place on Wednesday, January 10th, 2024 at noon Eastern. Attending live is totally optional! Whether or not you are able to attend live, you will receive and own the replay recording to watch as often as you'd like.
WHAT YOU'LL LEARN
🌟 Simple steps you can put into place now to ensure you keep up with your habit... even if you're feeling lazy later. 
🌟 A small mindset shift that makes a big difference when building new habits and working toward bigger goals.
🌟 Easy ways to eliminate friction from the process, making it easier to form new habits.
🌟 How to avoid losing momentum, even if you miss a day of completing your habit.
🌟 And more!
Habits are powerful. Learn how to use them to your advantage as you work toward your biggest goals. 💕
💗 A quick, actionable, easy-to-follow workshop that provides a strategic, step-by-step method for starting new healthy habits, leading to progress toward your biggest goals.

💗 Companion printables to help you organize the information you learn and put it into action quickly and easily.
This workshop is hosted in our course community, Circle. After checkout, you will receive an email with login instructions. If you've already taken a course on our Circle platform, you can log in at https://community.justagirlandherblog.com/ . This is a digital product. Nothing physical will ship.