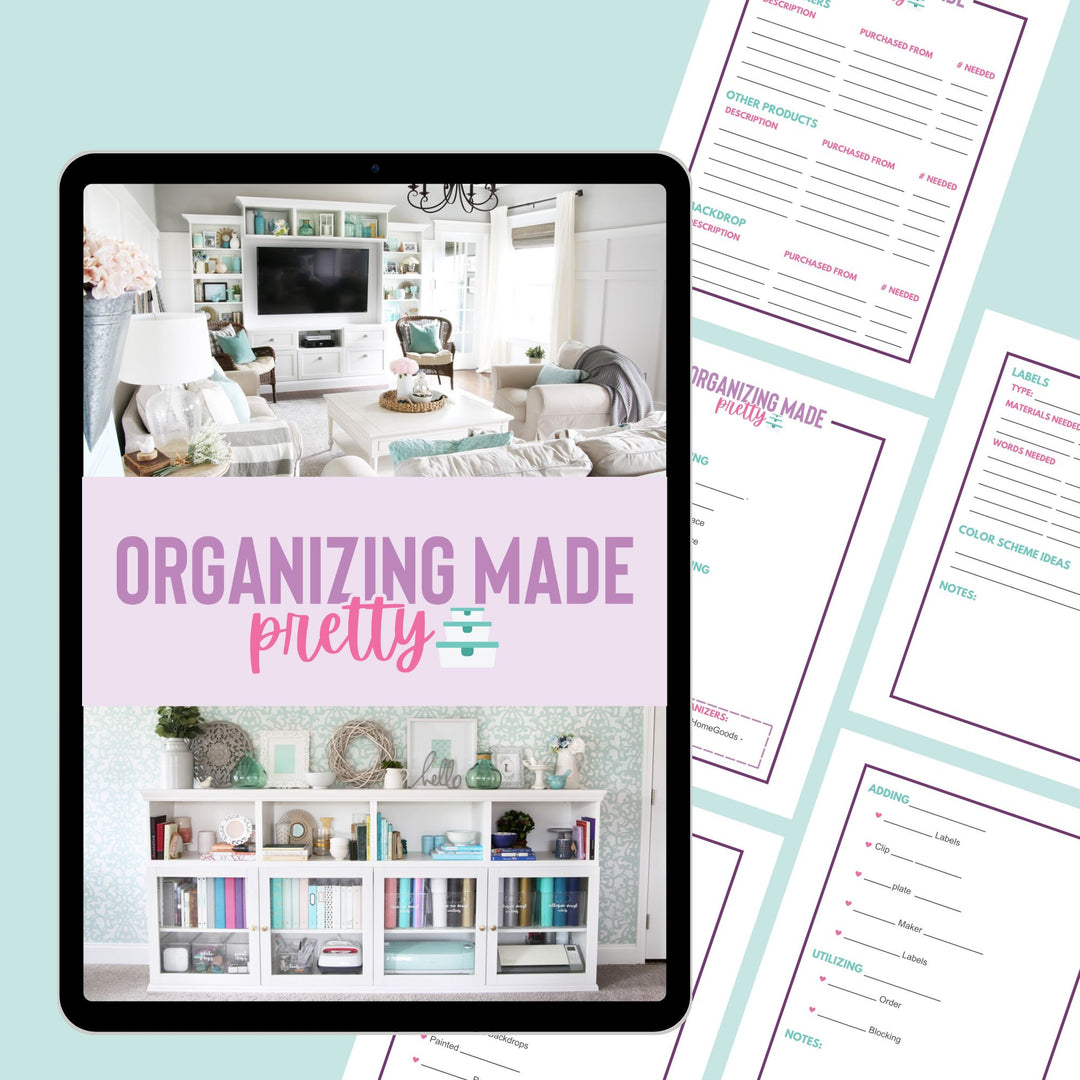 Organizing Made Pretty Workshop
Organizing Made Pretty Workshop
Regular price
$3900
$39.00
Sale price
$1700
$17.00
Save 56%
PRETTY AND ORGANIZED? YES, PLEASE!
Organization should be functional first, but I love when it's beautiful too!

When I love the way my organized space looks, I'm more motivated to keep it that way long-term.
In this short, actionable workshop, I'm teaching all my favorite strategies for adding that extra pop of pretty to your organizing projects.
This is a live training that will take place on Wednesday, January 17th, 2024 at noon Eastern. Attending live is totally optional! Whether or not you are able to attend live, you will receive and own the replay recording to watch as often as you'd like.
WHAT YOU'LL LEARN
🌟 My favorite additions to closets, cabinets, and drawers to give them a beautiful, organized, and polished look.
🌟 Techniques for making open shelving look stylish and orderly.
🌟 The most common tools I use to make my organized spaces look pretty.
🌟 Strategies for getting a beautiful, streamlined look without having to buy all new organizing products.
🌟 And more!
If you've been wanting to add a pretty polish to your organizing projects, I hope you'll join me for this fun class. See you there! 💕
💗 A quick, actionable, easy-to-follow workshop that provides a strategic, step-by-step method for making your home look both organized and beautiful.

💗 Companion printables to help you organize the information you learn and put it into action in your own home.
This workshop is hosted in our course community, Circle. After checkout, you will receive an email with login instructions. If you've already taken a course on our Circle platform, you can log in at https://community.justagirlandherblog.com/ . This is a digital product. Nothing physical will ship.